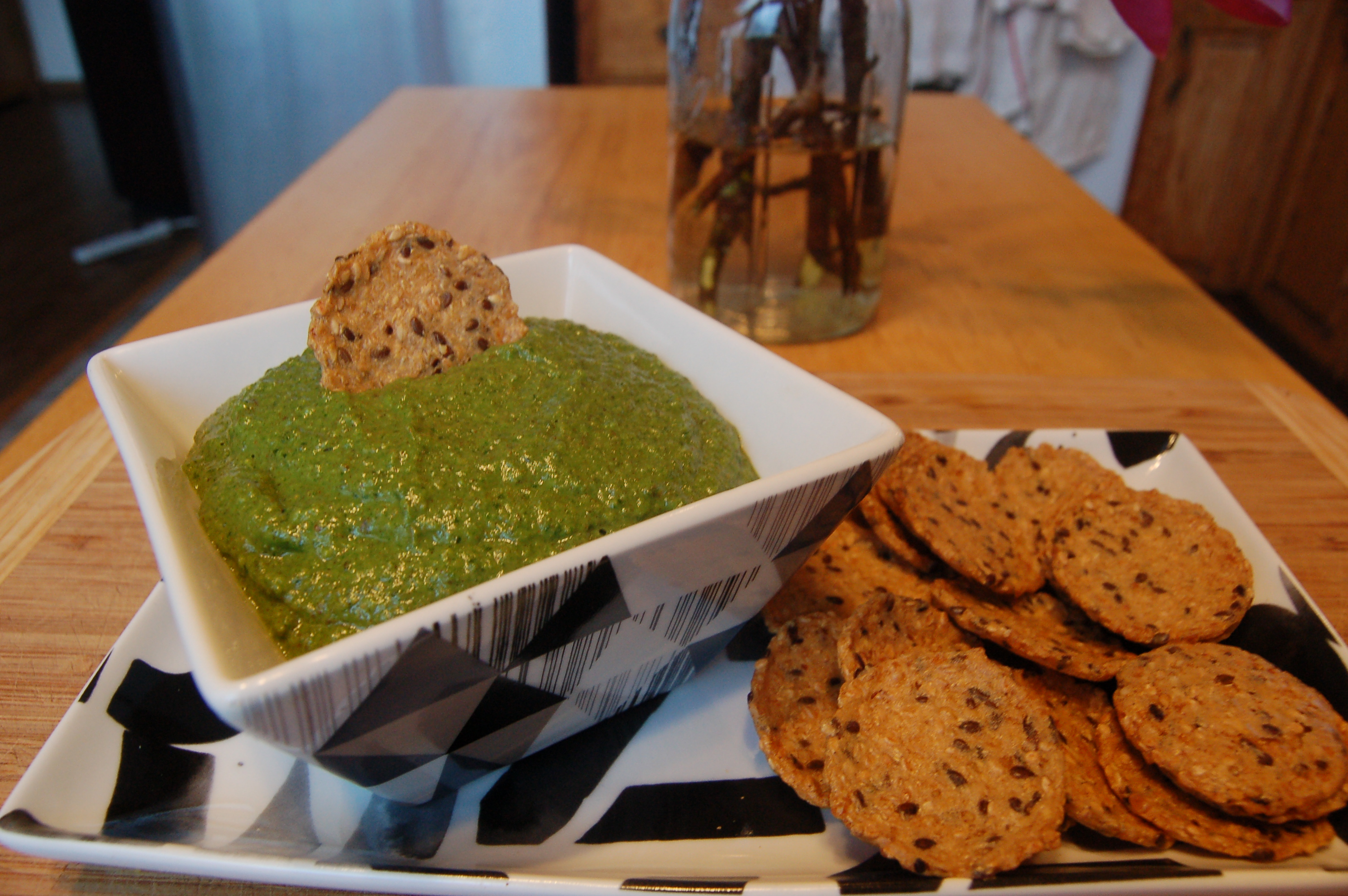 Nettles are so nutritious, deliciousand medicinal, they have been cherished for thousands of years - in cultures all across the globe! That's right, nettle leaves are a high-protein (up to 25%), low-calorie source of essential nutrients, minerals, and vitamins, particularly for vegetarian diets. In addition, nettle scores very high in Vitamin A, calcium, and iron.
Here's our own original, inexpensive, and easy recipe for Nettle Pesto that has received outstanding reviews from everyone who's tried it. (We added in some Miner's Lettuce because it's also abundant and delicious, and can be used in the same way.) Take this often-ignored plant and turned it into a unique and adventurous delicacy for your next dinner party!
Prep time: 30 min

Implements Needed: Food Processor

Serves 4 people
Ingredients
½ lb of fresh Nettle tops (Miner's Lettuce can be substituted for any portion of this)
½ cup sunflower seeds
½ cup pumpkin seeds
½ cup sunflower oil
4-5 cloves fresh garlic
1 tbsp cinnamon
1 tbsp sage, marjoram, or tarragon
1 pinch cayenne pepper
2 tsp salt (to taste)
Directions
Harvest
Nettles
Wear thick gloves, and use a sharp knife to remove young leaves individually or clip the uppermost few inches of the plant - stem and all.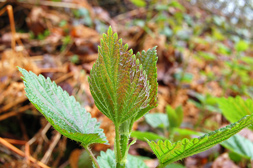 Miner's Lettuce
Cut Miner's Lettuce back to the base of the plant, harvesting both leaves and stems.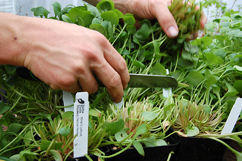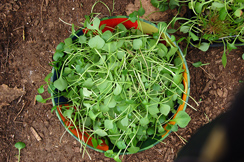 Cooking
1. Bring water to a boil. Put Nettle leaves into the water for 10 min. Then, remove from water with tongs into the food processor.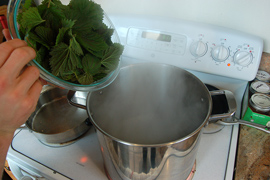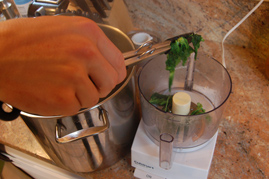 2. In a skillet or pan, on medium heat, add sunflower and pumpkin seeds. Toast seeds until browned. Stir regularly. Add to food processor.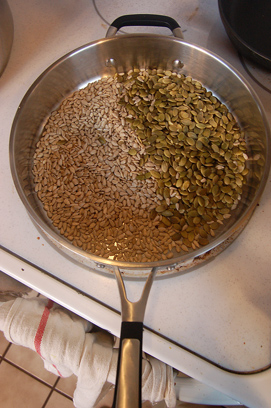 3. Add oil, garlic, and herbs, and Miner's Lettuce. Puree thoroughly. Adjust thickness with additional water. Taste test, and adjust ingredient amounts, if necessary.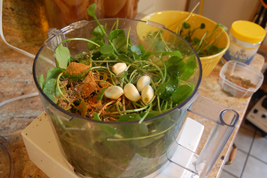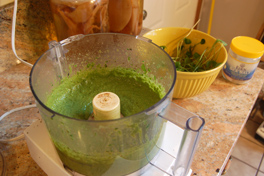 4. Serve warm or cold as a dip for crackers, or a sauce for pasta. Delish!
Enjoy!